Making the most of the global currency market with Forex in Singapore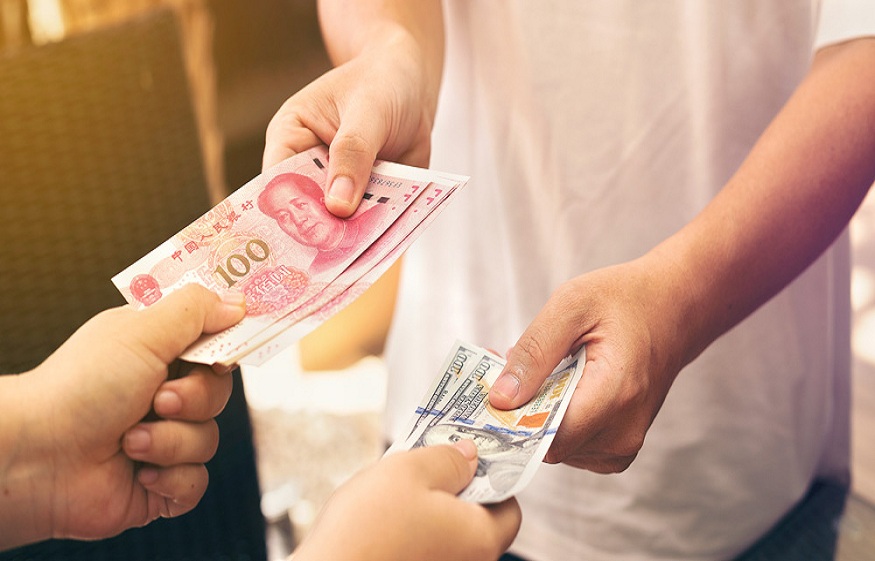 Forex trading in Singapore is becoming increasingly popular among investors to maximise returns from the global currency markets. With its highly developed financial centre and open-door foreign exchange policy, Singapore is ideal for international investment and currency speculation. As such, many Forex traders are flocking to this vibrant economy to capitalise on market opportunities.
The Forex market in Singapore
The size and volume of the global Forex market make it an exceptionally sought-after and attractive investment option available today, particularly in Asia. The daily trading volume of the world's significant currencies exceeds $5 trillion each day, making it larger than all the stock exchanges combined, which offers tremendous potential for those who understand how to accurately analyse and predict market movements, allowing them to speculate on a range of currency pairs and potentially earn significant profits.
In Singapore, Forex traders have access to the world's major currencies like the US Dollar (USD), Euro (EUR), and Japanese Yen (JPY). There are also a host of exotic currencies from emerging markets around the globe which can be traded. With so many options available for investment, traders must understand how the market works to make educated decisions when trading.
To increase chances of successful trading in Forex Singapore, investors must understand risk management techniques and develop strategies that fit their needs. Risk management involves limiting losses and ensuring your trades do not exceed those boundaries. By doing so, traders can ensure that their investments remain secure and they do not overextend themselves. Try to keep up with the latest political and financial news and economic indicators to understand what drives the market in different countries. It will help you to identify potential opportunities and make informed decisions when trading.
Forex traders in Singapore must choose a reliable broker who offers competitive spreads, tight margins, low fees, and access to multiple markets. A good broker should also provide educational resources such as online tutorials, webinars, or one-on-one training. These tools are invaluable for helping new traders understand how the Forex market in Singapore works and how to implement successful strategies.
Investors must remain disciplined and focused when trading in the global currency markets, which can be difficult, especially during volatile market periods. However, staying on top of your trades and remaining vigilant for market trends or news changes that could affect your investments is essential. With the right attitude and skills, Forex traders in Singapore can utilise the opportunities available in this exciting investment arena and potentially maximise returns from their investments.
Consider using a broker before trading Forex in Singapore
Using a broker before trading Forex is essential for success. A broker's primary role is to advise and guide their clients, helping them make informed decisions that align with their investment goals. It can be precious for new traders unfamiliar with the Forex market or experienced investors looking to diversify their portfolios.
When researching brokers, it is essential to consider factors such as fees charged, access to global markets, customer service, and educational resources available. Each broker will have different offerings in these areas, so finding one that best suits your needs is essential. Look for signs of legitimacy, such as being regulated by a financial authority or publicly listed. These factors will ensure you deal with a reputable broker who can provide the best services possible.
Fees charged by brokers should also be taken into consideration, as they can have an impact on your profits. Many brokers offer competitive spreads and tight margins, allowing Forex traders to take advantage of small price movements without incurring significant losses due to high fees. Many brokers also permit leverage trading, allowing traders to increase their position size without investing additional capital. However, leverage trading carries greater risk and should only be used by experienced traders looking for higher investment returns.
When selecting a broker, it is essential to understand the tools they provide for analysis and research purposes. A broker with its own trading platform, such as Saxo forex broker, can provide technical indicators such as charts and graphs, which allow traders to monitor currency pairs and identify potential opportunities for profit or entry/exit points from trades. Furthermore, some brokers may offer webinars or online tutorials to help traders understand how the Forex market works and develop successful strategies over time.
Conclusion
The global currency markets provide ample opportunities for Forex traders in Singapore to maximise investment returns. Using the right tools and strategies, investors can understand how the Forex market works and identify profitable trades. It is important to remain disciplined when trading and use a reputable broker with competitive fees and access to global markets. With the right combination of knowledge, discipline, and persistence, Forex traders in Singapore have a better chance of maximising returns from their investments in this exciting investment arena.