Tips to Choose the Best Flexible Packaging Suppliers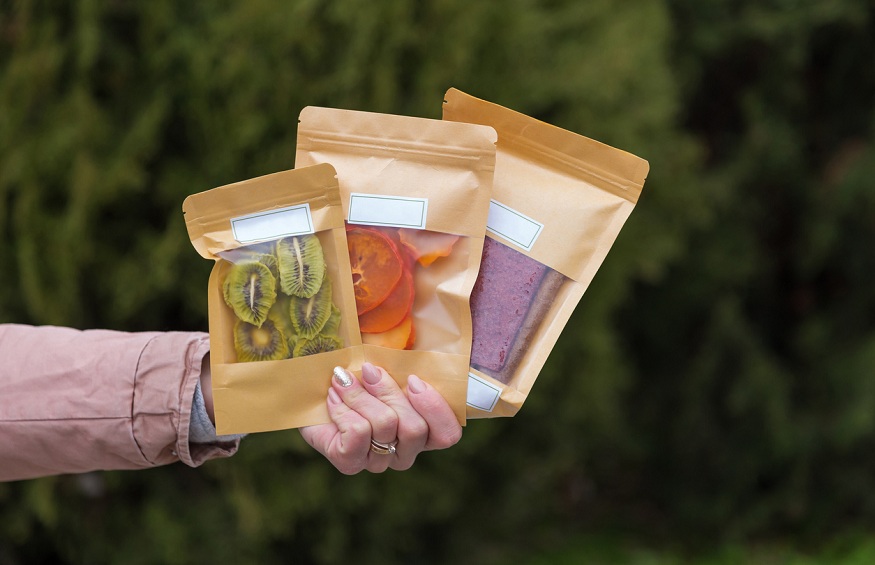 Due to its light weight, affordability, and capacity to protect products, flexible packaging has grown in popularity for a variety of consumer goods. If you want to make sure that your company's packaging demands are addressed effectively and affordably, you must select the best flexible packaging provider.  This article provides tips to help you find and select the best flexible packaging suppliers for your business.
1. Define Your Packaging Requirements
The first step is to clearly define your packaging requirements. Consider factors like the type of product you need packaged, desired material, size, printing/graphics needs, minimum order quantities and timelines. Having clear requirements upfront will help narrow down suitable supplier options and get accurate quotes.
Some key questions to answer include:
What material do you need – plastic films, foil, paper, etc.?
What type of package – pouches, bags, wraps?
What printing/graphics – text, images, colors?
What volumes do you require – samples, prototypes or commercial quantities?
What timelines do you need packages delivered by?
2. Research Potential Suppliers
When researching potential manufacturing flexible packaging suppliers, the first step is to utilize industry directories and databases. Organizations maintain lists of member suppliers categorized by product types, materials used, services offered etc. This allows for easy filtering to find suppliers with relevant experience. Additionally, attend packaging trade shows and conferences in your region. Here you can meet supplier representatives face-to-face, gather brochures and samples, learn about new innovations and get a feel for their expertise.
Some suppliers also maintain an online presence on their website, social media or industry portals to market their capabilities. Leverage referrals from other businesses as well. Peers in similar industries can provide honest feedback and recommendations of suppliers they have worked with. Ask about factors like on-time delivery track record, quality consistency, pricing competitiveness and customer service. Once a list is compiled, evaluate suppliers based on their experience in your specific packaging type. Consider if they have domain expertise in flexible pouches, bags, wraps etc. for your product category. Also assess reported production capacities and capabilities to handle projected order volumes over time.
3. Request Proposals and Quotes
After researching potential suppliers and defining your packaging requirements, it's time to request proposals from shortlisted suppliers. Narrowing the list to 2-3 suppliers allows for a manageable comparison of detailed proposals. Reach out to the selected suppliers and provide them your requirements specification. This should include details of the packaging type, materials required, printing/graphics needs, estimated order volumes and timelines. Additionally, provide any artwork files, designs or samples for accurate costing.
Suppliers will then prepare customized proposals for your project. Their proposal should clearly outline all included items and their costs. This includes per unit pricing of materials, printing charges, setup fees and any other applicable costs. It's important suppliers provide itemized breakdowns rather than lump sum pricing. Once proposals are received, thoroughly compare pricing provided by each supplier. Don't just consider the base material and printing costs but factor in all additional expenses. This includes setup fees, minimum order charges, shipping and any other potential costs. Ask suppliers to explain charges that seem unusually high or differ significantly between quotes.
4. Production Capabilities and Capacity
It is important to understand a potential flexible packaging supplier's full production capabilities. This includes assessing what operations they can perform internally at their facilities versus any outsourcing. Key questions to ask include whether the supplier has in-house converting equipment to transform raw materials like plastic films, paper or foil into packaging pouches, bags or wraps. Enquire if they have printing capabilities for processes like flexography, digital printing or laminating. Also find out about any finishing options for operations like slitting, die-cutting or automated packing.
Knowing if a supplier relies on third-parties for any operations introduces additional variables that could impact timelines. Fully integrated facilities are generally more reliable for meeting tight deadlines. In addition, get details on the supplier's current production capacities for different equipment and shift configurations. For example, their maximum output per hour or day for common package sizes and materials.
5. Request Samples and Conduct Trial Runs
Requesting samples is an important step before selecting a flexible packaging supplier. By asking for samples, you can physically inspect the quality and finish of the supplier's work. Examine factors like material thickness, adhesion strength, printing resolution and color accuracy. Check if the sample meets your specified requirements for functionality and end-use. Conducting durability or stress tests on the samples allows you to verify claims made by the supplier regarding the package's performance.
For example, if your product needs moisture or puncture resistance, test how the sample holds up under simulated use conditions. This validates if the suggested material and construction is suitable for your intended application. In addition to samples, requesting trial production runs gives you a real view of the supplier's production capabilities. A trial run is essentially a small commercial order that allows the supplier to demonstrate their end-to-end process from order receipt to delivery. You can evaluate lead times, quality consistency across a full batch, communication protocols and after sales services like packaging the finished goods.
6. Evaluate Service and Support
When evaluating potential flexible packaging suppliers, it's important to assess the level of service and support they provide in addition to production capabilities. An excellent supplier will act as a long-term partner rather than just a order fulfillment service. Look into what ancillary services suppliers offer. This could include design and prototyping assistance to help visualize ideas before production. Some may also help with inventory storage and fulfillment tasks like distribution. It's convenient if suppliers can take care of waste management from production scrap.
Evaluate the quality of communication and responsiveness from suppliers. Timely responses to queries shows good customer handling. Pay attention to how willing they are to collaborate. An openness to explore new design concepts or make packaging improvements is a sign of flexibility. Consider how proactive suppliers are regarding sustainability. Those integrating eco-friendly practices like using recycled materials send a message about stewardship. Look for a commitment to innovations that reduce environmental impact over time.
Conclusion
By following these tips for food packing box, businesses can select flexible packaging suppliers that deliver optimal value, quality and reliability to meet their unique packaging needs. Choosing the right supplier is key to the success of any flexible packaging program.